Music
Ervin McKinness aka Inkyy was riding with his buddies during a high speed joyride. All were killed in the fiery crash after …
DaBaby Got dropped from the live music festival over his negative comments about LGBT. Young Thug is taking his place on the …
Rapper Fetty Wap confirmed the death of one of his kids, Lauren Maxwell, at a live music festival.  His daughter with Turquoise …
DMX's family are saying their final goodbyes. This is heartbreaking after DMX has been in comas for days due to a drug overdose.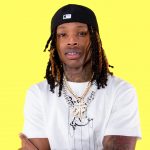 Dayvon Daquan Bennett aka King Von was shot and killed after his album release party in Atlanta. He and his group got into an altercation with unknown men and gunfire ensued. Bennet and two others are dead. He was 26 and father of three children.
Twitter has banned Talib Kweli for violating social media policy with his online aggressive ways. The 24-year-old activist Maya Moody is the alleged victim of his online harrassments. After his repeated violations of the site policy, Twitter shut it down!
Kentray Young was shot in the neck and shoulder after dropping off his girlfriend in South Side of Chicago. He died in the hospital. As associate of rapper, Chief Keef and part of Keef's Glo Gang collection of recording artists, he was well known for his collaboration with Keef, "Chiefin Keef".
Rudolph Johnson was shot was driving on the highway and crashed. He was signed to Quality Control and was making moves. He left behind a daughter and a son. He was 30.
The 35-year-old, born Fredrick Thomas, had been hospitalized and placed on a ventilator earlier in April. His wife earlier had said his condition was improving.
Blixky, whose given name was Nickalus Thompson, was shot in the torso and buttocks just before 11:30 p.m. outside of a building on the outskirts of Prospect Park.